Reduce Costs and Increase Efficiency
Laboratories often perform redundant tasks that can be easily automated with the right software solution. With GoMeyra PASS, you can improve data collection, streamline inventory management, and decrease the risk of human error. With such a comprehensive solution on your side, you're free to scale your operations and boost your productivity.

Cut time and costs
Easily scan barcodes and QR codes and process samples using the GoMeyra mobile app.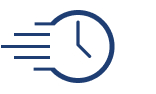 Accelerate operations
Reduce reporting time, eliminate manual tasks, and access imperative data in seconds to speed up your lab's operations.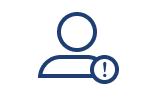 Minimize human error
When essential processes are automated, lab staff can speed up end-to-end information management while decreasing the rissk of human error.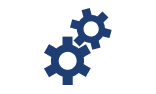 Scale with software integrations
GoMeyra PASS easily integrates with existing systems, allowing your lab to access data from multiple business sectors.
Airport Operations
Safety and security is a principal concern for airports around the world. GoMeyra SCAN allows airport security personnel to receive verified results and documentation at checkpoints. Information is accurate and easy to read on our intuitive user interface, allowing security personnel access to timely, secure, and convenient proof test results on a mobile device.
University Operations
Student safety is a high priority for any university or college campus. On GoMeyra SCAN's convenient mobile app, administrators and campus security personnel can ensure the health of all attending students. Users will quickly receive error-free student health information with simple proof of testing.
Employer Operations
Coming back to work safely depends on the health of all employees. With GoMeyra SCAN, employees can provide their employers with their test results through a convenient mobile app, ensuring no time is wasted by waiting for results. Users can also easily view all employee test results, testing orders, and batch results.