Secure Proof Test Results in the Palm of Your Hand
GoMeyra SCAN is uniquely developed to provide timely, secure, and convenient proof test results on any mobile device a laboratory uses. GoMeyra's mobile app allows easy viewing of testing results, overall orders, and batch results. You'll streamline your operations with real-time tracking, clear results, and a user-friendly interface.

Scan with your device's camera
Easily scan Bar codes and Qr codes and Process samples using the Gomeyra mobile app.

Clear test results
Reduce reporting time, Eliminate manual tasks, And access imperative data in seconds to speed up your lab's operations.

Save time with batch reporting
When essential processes are automated, Lab staff can speed up end-to-end information management while decreasing the risk of human error
Save Time With Bar coding
With barcoding, lab workers can work quickly via effective collaboration free from interference or crossover. GoMeyra PASS's barcoding abilities allow workers to check off used samples to avoid specimen loss or contamination, thus streamlining the life cycle of each case. When sample information is thoroughly organized, all workers know exactly where an individual specimen is in the process and where it's being stored. This efficiency reduces time spent tracking down a sample, overall increasing the effectiveness of your laboratory's operations.
User-Friendly Test Results
GoMeyra PASS easily displays important test result information, allowing lab workers to access data quickly. Test results are shown in a clear, concise manner with no room for error or misinterpretation. You'll also be able to see complete case information for its entire life cycle. Whatever test results or other information you need, you'll find it using GoMeyra PASS.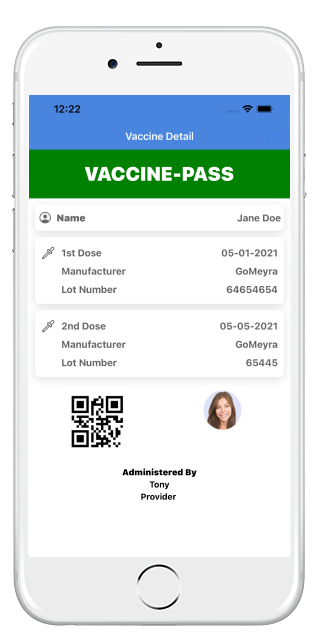 Automated Batch Test Reporting
GoMeyra offers a clear interface for specimen batch test reporting. Users can specify the reports they want to see, view draft reports by type, and access automated reports quickly. Lab workers can also view and approve raw sample data reports in real-time, as well historical specimen and testing data.