The COVID-19 pandemic has changed the world as we know it, and industries of all types now depend on rapid testing to get back to work safely. When businesses have access to fully compliant and comprehensive mobile COVID-19 testing, they feel more secure and confident that things can once again feel normal. GoMeyra's laboratory information management system (LIMS) manages sample testing from start to finish, ensuring you can streamline COVID-19 testing to ensure the safety of your workers and all those around you.
Whether you need diagnostic testing or research laboratory services, GoMeyra can provide COVID PCR testing for your needs.
Return to Work Safely With COVID-19 Testing
Committed to ensuring a safe return to work through COVID-19 testing? GoMeyra offers the ideal solution with rapid COVID-19 testing and fast results. Through our COVID-19 LIMS solution, we provide you with the materials needed to collect your samples and connect you with nearby laboratories for processes. With our vast experience in the industry, we have the resources and know-how to ensure you receive test results quickly through our mobile app technology.
Whether you're an employer looking to ensure worker safety or you need to prevent delays on a film production set, GoMeyra can provide the fastest COVID-19 test results to help you return to work safely.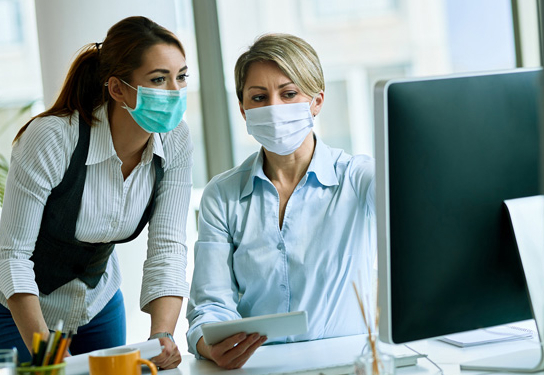 COVID-19 Travel Clearance
With travel once again becoming an option, people need to know that they're COVID-free before boarding a plane. Whether you're facilitating travel for work or for pleasure, GoMeyra's COVID-19 travel passport solutions can provide the go-ahead to embark on a new travel experience. We specialize in streamlining the sample testing process, so that you receive accurate COVID-19 test results quickly. If your employees regularly travel for business, our software also offers fast COVID-19 processing so that your test results are ready within days.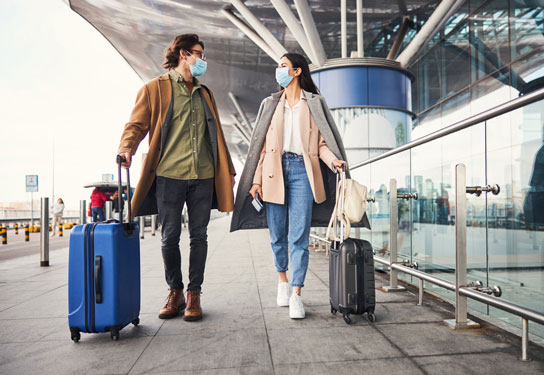 GoMeyra RT-PCR Testing